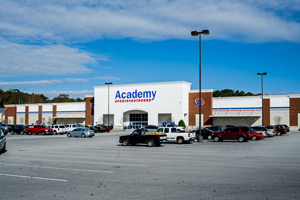 NewQuest Investment Company utilizes a proactive, comprehensive approach across the investment lifecycle to maximize investor returns. We utilize submarket/site specific analysis in identifying underlying property dynamics and value-add opportunities and take a hands-on, proactive management approach to maximize operating potential. This involves:
Utilizing best-in-class, local leasing and management while maintaining tight controls over strategy, key documents and cash.
Employing no legacy, internal property management or leasing teams that are not the best fit for a particular property or submarket.
Maintaining key national relationships with retailers and industry contacts
Prospect Identification
To prioritize acquisition candidates, the team identifies and targets off-market and marketed deals and leverages a wide range of origination sources including:
Personal Owner Relationships
Broker Network
Retailer Relationships
Market Research
Lender Contacts
National Conferences
Financial Partners
Due Diligence / Closing
To ensure solid property acquisition, the team provides detailed lease and operating underwriting; utilizes market research consultants; interviews tenants, managers and leasing; handles environmental, engineering and regulatory reviews; and quantifies and qualifies value-add opportunities.
Value-Added Operations
To successfully increase and stabilize returns, NewQuest Investment Company maintains responsibility for all major decisions and negotiations, including:
Asset management
Leasing efforts/retailer contacts
Financing
Renovation project management
We secure strong local property management and leasing teams and execute value-add strategies.
Disposition
To maximize property disposition, NewQuest Investment Company:
Determines appropriate selling strategy. This may include direct marketing, listing through a national or regional firm or selling through a bid process
Negotiate terms of sale to maximize sales proceeds
NewQuest Investment Company provides direct, active management of the entire investment lifecycle.